LTG Conference 2020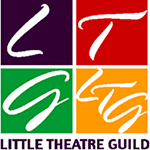 Welcome to the 2020 LTG National Conference at The Questors Theatre. This year's theme is:
Outward-looking Theatre
Listening, Learning, Engaging and Improving
The conference theme will be explored through a range of workshops, from set design and acting to marketing and the customer experience. In addition, we look forward to sharing thoughts around strategic planning for our respective organisations.


On
Friday 17th April
join us for a welcoming supper in our Studio, followed by entertainment provided by our in-house laughter troupe
The Errors of Comedy
.
On
Saturday 18th
you are invited to take a tour of The Questors Theatre and meet our members working in various production departments before attending the promised workshops aimed at inspiring debate and information sharing. The LTG Annual General Meeting will take place during the afternoon. In the evening, dinner will be followed by the opportunity to see
Hangmen
by Martin McDonagh.
On
Sunday 19th
, tours continue followed by the LTG national committee seminar. We all then get to see the work created during the conference by members of The Questors in collaboration with some fellow LTG theatres -
A Play in a Day
. We finish with Q&A, a concluding address and a take away packed lunch before departure.
We look forward to welcoming you to The Questors Theatre.