Workshops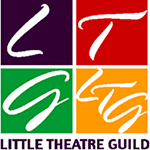 A variety of workshops aimed at inspiring debate and information sharing relating to this year's conference theme: Outward-looking Theatre.

Session 1
10am Saturday 18th April

Acting Part 1 (to be booked with Acting Part 2)
A two-part acting workshop aimed at you. Come along to this workshop and learn more - all are welcome!
Archives with John Dobson

How important are archives in your theatre? Join the Questors' Archivist in the Library (with the lead piping) for a relaxed discussion about creating and maintaining an archive for your organisation.
Customer Experience with Charles Douglas

From booking your tickets to leaving the theatre; join us to discuss the steps we can take to create the ultimate customer experience.
Design and Lighting with Alex Marker and Andrew Whadcoat
Good lighting design can make or break a set (or indeed, the whole show). In this workshop, we'll go through different techniques you can use to bring the world you've created to life on stage.
Social Media with The Questors Marketing Team
New to social media? Or having trouble standing out? We will delve into the tips and tricks on how you can get noticed in a busy online world.
Session 2

11:35am Saturday 18th April

Acting Part 2 (to be booked with Acting Part 1)
Come along to the second part of this exciting acting workshop.
Accessible Theatre with Roger Beaumont
What can we do to provide a space that caters to all kinds of audiences? Let's explore the different methods we can take to make our theatres more inclusive and accessible.
Campaign Planning with The Questors Marketing Team
From when a production is first chosen up until opening night and beyond, we will take you through our marketing campaign journey, offering tips on how to run your own.
The Body Method with Jonne Wilson

A workshop exploring acting through the body with a professional drama school tutor.