Entertainment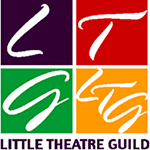 The Errors of Comedy
Friday 17th April

The Questors' sketch comedy group The Errors of Comedy plus guests, bring you a night of riotous entertainment.


Hangmen by Martin McDonagh

Saturday 18th April
This wickedly dark comedy set amongst the backdrop of a 60s Northern pub, tells the story of one hangman and the manipulations which ensue on the day of his redundancy.

Click here for more information about the play.
Play in a Day presented by Tristan Marshall

Sunday 19th April
Come and see what a small group of young LTG members have created over the weekend of the conference.