About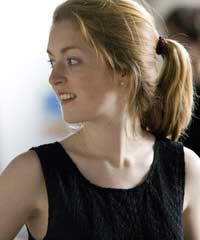 Passion for theatre
Here at The Questors we're passionate about theatre. We're also passionate about teaching theatre skills - sharing our expertise and experience with you.
We offer a full range of training in acting, technical theatre and young people's activities. So if you're considering a future career in acting, take a look at our part-time actor training to set you on your path to drama school. Or if you're a complete beginner keen to learn about acting in an enjoyable environment, look at our Friday evening Acting for All classes.
In technical theatre, we're working with Kingston College to provide a BTEC Level 3 Extended Diploma in Production Arts.
For young people we offer Questors Academy Youth Theatre for ages 6-18, and Young Studio which is a one-year basic acting course for 17-20 year olds.
All of these classes take place in or near our theatre complex in Ealing, west London. We have a 370-seat purpose-built Playhouse, a 90-seat Studio theatre, full technical and workshop facilities, wardrobe cutting rooms, and three spacious rehearsal rooms. We stage about 15 drama productions a year by our own non-professional theatre company.
So if you share our passion for theatre - and you'd love to learn in a working theatre environment - we want to hear from you.